Afternoon all!
Guess who is back!?
Ya ha it's me! And I have a card and eveeeeeeerything!
Before I go to that I will apologise for my very long absence, hubby and I have had an awful lot going on... I won't bore you with it but it looks like everything is going to be okay :) suffice to say time was not plentiful and unfortunately I had to quit two of my design teams... *sob*
I hope everyone here is well and I will be having a loooooooong look at all of your blogs again soon!
So that's that!
Now on to shiny card!
This card is for my brother-in-law to be! Paul is red and black and star mad! Hehe so this card is custom built for him!
It was my birthday last week and my wonderful hubby got me this:
** swoooooon ** I have already used and abused it! Star nesties and lots of shiny embossing folders!
So the card!
I had so much fun with this card! I followed the awesome sketch at
Papercraft Star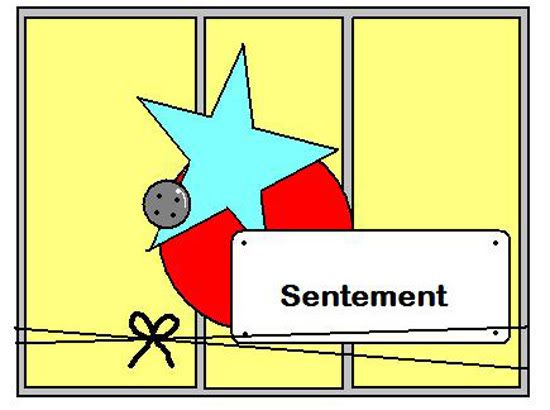 The stars were done using my new shiny nesties!
Here is a couple of close ups
The funky letters were PAINFULLY cut from my awesome letters from Pink Petticoat! (Link below) I use these letters so much! Although my poor printer squeals every time I print them in black! I tried to do a couple of sticks coming out of the stars almost making it look guitar-y! He is a bit Rock 'N' Roll!
A bit of black bakers twine to tie it all together and I am done! Its very much his style!
I would like to enter this card into the following challenges:
And lastly, but not least:
Onto the Card Ingredients
Stamps: None!
Inks and things:
Black printer ink!
Papers:
Black and Red card from the Paper Mill Shop
Odds and Sods:
Star nesties, Cuttlebug nautical stars embossing folder,
Pink Petticoat tiny typed alphas
,
Black bakers twine
from the Ribbon Girls.
Its really good to be back!
Hope you are all enjoying your weekend
xxxxxxxxxxxxxxxx