Hello again! I am back with another challenge!
I haven't posted anything for my beloved Dream Valley Challenges in a month!!! Shock Horror! But I am back now and we have an AWESOME Challenge for you this week, and its faaaaaaaaaabulously simple too!
Flowers
Yup show us all your blooms! This is a HOT theme at the moment! So they can be handmade embellishments, on your papers, in your images! Any how Any Way!
This week we are sponsored by One Stop Card Craft! You could win a £10 gift voucher to their store! Woo Hooo!
This one was a great challenge for me! I have sooooooooooo many flowery things that I spent a good day deciding what to do hahaha! I settled on using one of my loved
Wax Fruit Company
stamps. If you've not seen Arielles stuff you should! Its amazing!!
So here is what I created using the beautiful Study of Tulips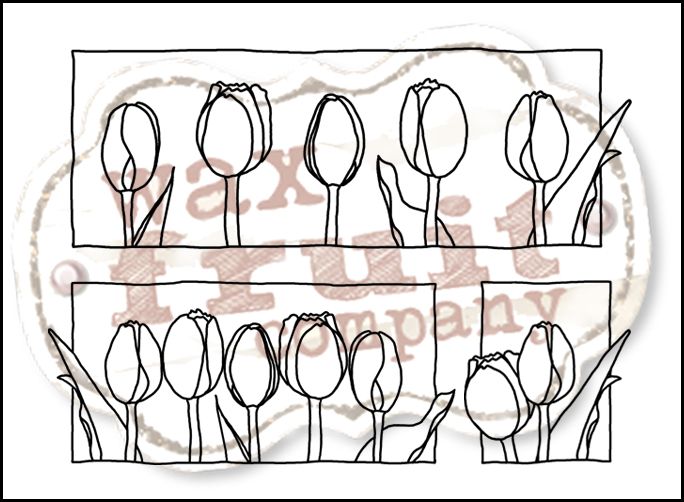 I love this soooo much! Tulips are my absolute favourite flower so I snapped this one up a while ago but just never got around to using it!
Its so delicate! Such a sweet stamp!
Here is a close up of those beautiful tulips, and a couple of my errors, try and ignore them hehhee ;)
Ooooo I do love it so much! Arielle you are a very clever lady! hehehe
I based this creation on a Sketch at
Sketch and Stash
this week their challenge is to choose ANY of their sketches over the back catalogue!
So theres my inspiration for you! Hope it inspires you to join our challenge!
You must head over to our
challenge blog
and check out my fabulous teamies creations! Such a talented bunch. Dont forget our challenges run for 2 weeks from today, so you have plenty of time to enter :)
Onto the Card Ingredients
Stamps:Study of Tulips by Wax Fruit Company
Inks and things:
Watercoloured
Papers:
Cream and Brown card from the Paper Mill Shop
Odds and Sods:
Pink Gems, Sentiment was a freebie, I can't remember where from though :)
Enjoy the rest of your weekend!!
Lots of Love xxxx
Thanks to the following challenges for their inspiration :)
Less Is More:
Thank you or Congratulations
Sketch and Stash:
Sketch (Used Sketch 1 and the neglected stash is my tulip stamp!)
Charisma Cardz:
April Showers bring May Flowers
Crafty Catz:
Congratulations
Crafty Calendar:
April Showers bring forth May Flowers